Change of plans this weekend,
Rustin
decided to drive up to Dallas on Saturday when I was definitely not prepared to look any bit decent since I was at work. Old Navy is not a place to attempt to look decent, trust me. I think I dress nicer at school than I do at work. Anyways, we ended up having dinner with his friend Jordan at
Grand Lux Cafe
at the Galleria Mall, where I work.

Anyways, I'm about to go get ready for the shopping trip I've been putting off all summer. My beloved friend Stephanie is going to accompany me and I'm finally going to spend the paychecks I've been working my ass off to earn all summer. Can you believe it, I only spent one paycheck this summer, and that was the first on that barely had any money on it. I'll leave you with some food porn.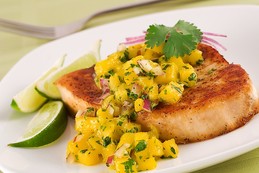 yum!

EDIT...
So the Northpark trip wasn't as successful shopping-wise as I wanted it to be. I ended up purchasing two pairs of jeans from my favorite store, Martin + Osa, and had amazing Starbucks with Stephanie and Alayna. I purchased a necklace from Forever 21, by the way. It's just a random bird necklace because I wear vitually no jewelry, so I figured I would branch out a bit. Going to the school tonight to play for the little freshman orientation, as well as working the table for the club I'm president & founder for.